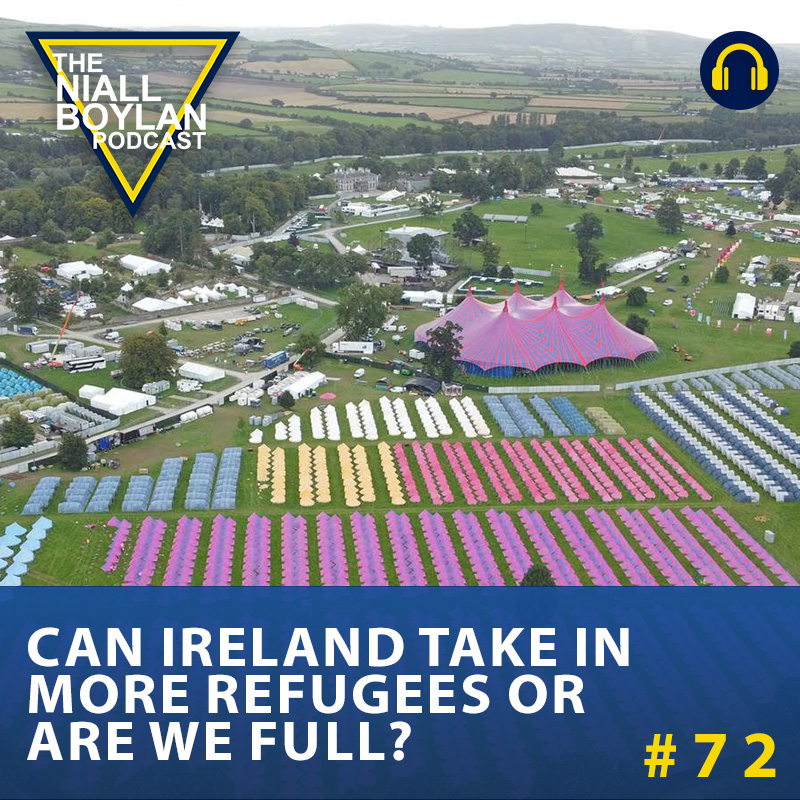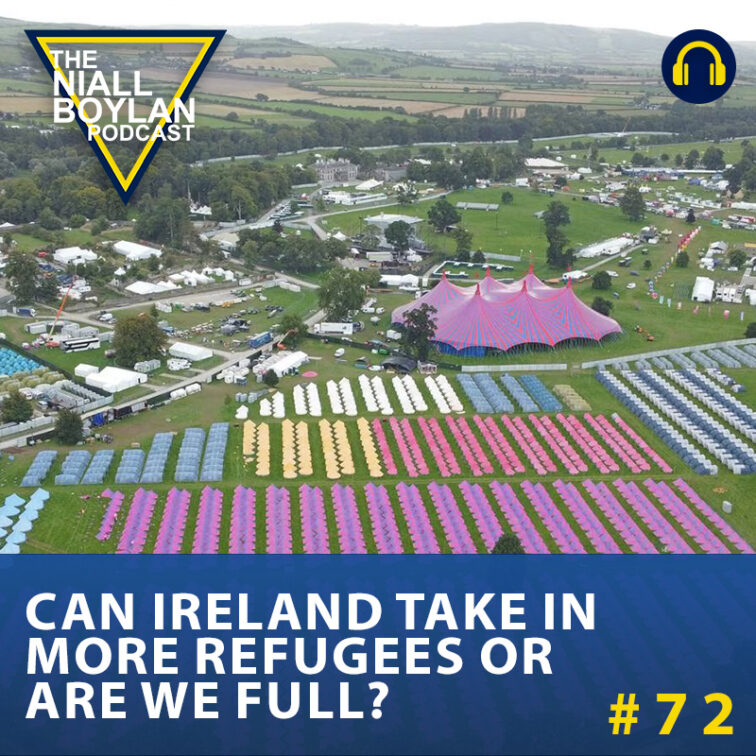 Can Ireland Take In More Refugees Or Are We Full?
play_circle_filled

Can Ireland Take In More Refugees Or Are We Full?
Niall Boylan
In this thought-provoking episode, Niall delves into a contentious and pressing question: "Can Ireland Take In More Refugees Or Are We Full?" The topic arises in light of recent news highlighting the use of tents to house refugees at the Stradbally Estate during the Electric Picnic music festival.
The discussion kicks off with a WhatsApp message from a concerned listener that conveys a stark viewpoint. The listener questions the public outcry over refugees' treatment in tents and suggests that such conditions might deter asylum seekers from coming to Ireland. The message raises provocative points about border control and resources.
Recent developments shed light on the refugee situation in Ireland, with over 10,000 people from Ukraine arriving since May, primarily consisting of women and children fleeing the war. Tents were being employed due to a shortfall in accommodation options, stirring debate and prompting questions about the nation's capacity to host more refugees.
As Niall opens up the phone lines, emotions run high, and a diverse array of callers voice their opinions. Some express deep frustration and anger, arguing that Ireland is at capacity, and its resources should be prioritized for Irish citizens who are also struggling. Others advocate for patience, compassion, and a welcoming approach toward those seeking refuge in a time of crisis.
The discussion becomes heated as callers from both sides passionately defend their viewpoints, creating a tense and charged atmosphere.
Niall concludes the episode by reflecting on the diverse range of opinions expressed during the discussion, acknowledging the complexity of the issue. Join us for a compelling exploration of Ireland's response to the refugee crisis and the challenging questions it raises about compassion, resources, and national identity.
Can Ireland Take In More Refugees Or Are We Full?
We are Full : 58

Take in More : 4

Not Sure : 1
Total Votes: 63
---