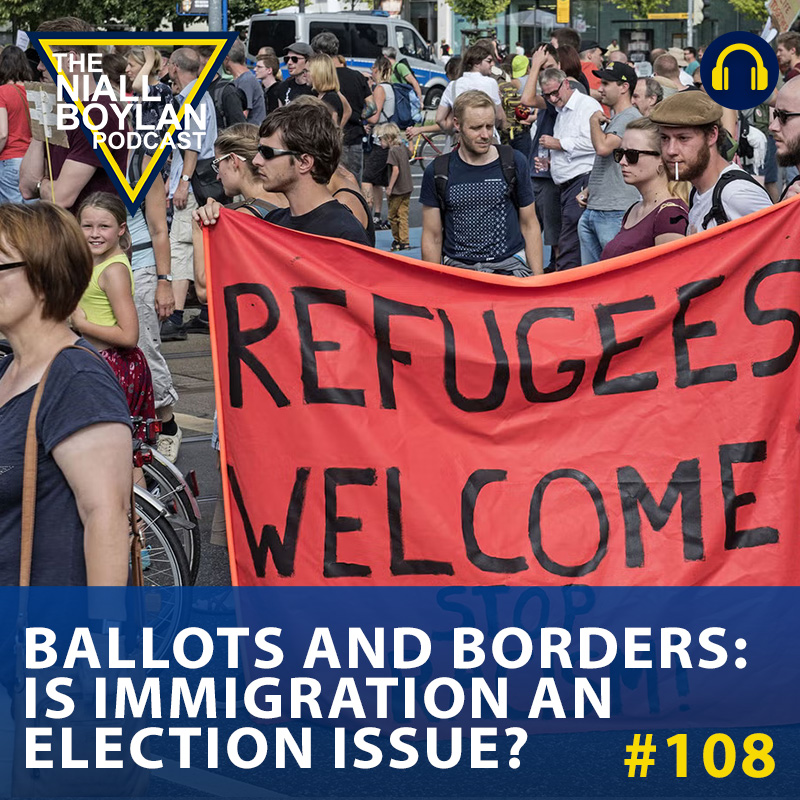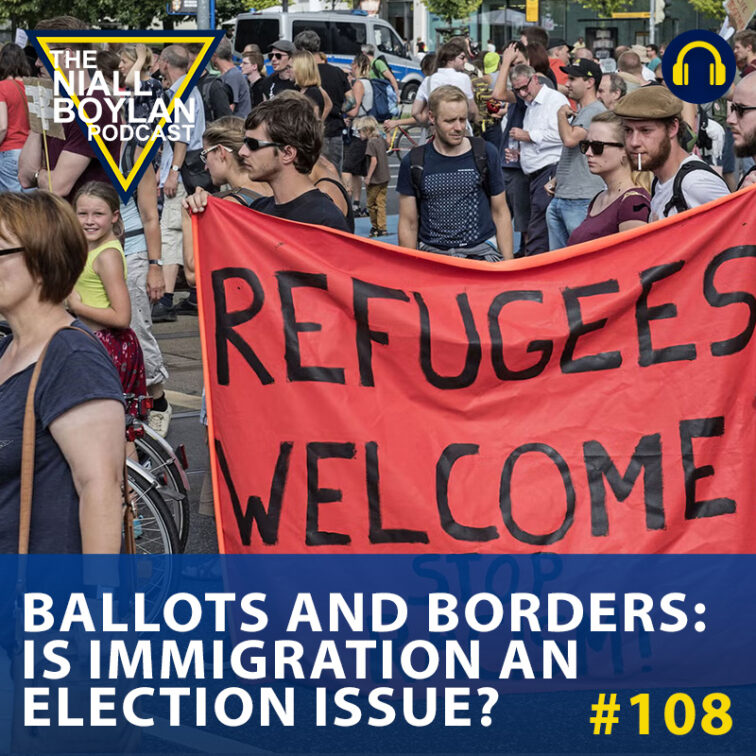 Ballots and Borders Is Immigration An Election Issue? Episode 108
play_circle_filled

Ballots and Borders Is Immigration An Election Issue? Episode 108
Niall Boylan
In this insightful episode, Niall explores the question: "Is Immigration An Election Issue?" With the upcoming local elections looming and a possible general election on the horizon, the disconnect between political parties and the public's concerns takes center stage. Recent statements from political figures, including a labor TD dismissing immigration as a crucial election issue, highlight the growing detachment.
The evolving stance of Fine Gael, acknowledging concerns about Ireland's capacity for refugees, contrasts with the majority sentiment revealed in a Red Sea poll, where over 75% of Irish citizens feel the country has accepted too many refugees. This raises questions about the government's responsiveness to public opinion and the potential impact on voter trust.
Niall delves into the blurred distinctions between Fianna Fáil and Fine Gael, with Sinn Féin focusing on housing and facing criticism for its proposals. Other parties, such as Labour and the Green Party, present ambitious plans, while smaller parties gain traction. The episode analyzes the election landscape, spotlighting key issues like health, housing, immigration, education, childcare, and the cost of living.
Opening up the lines, Niall invites diverse perspectives from callers. Some argue that immigration should be a top election issue, emphasizing the strain on essential services and the need to prioritize citizens. Others contend that immigration is crucial for growth, diversity, and economic benefits, with immigrants contributing significantly to the workforce.
Niall wraps up the episode, leaving listeners to reflect on the pivotal role immigration plays in shaping political decisions and the future direction of the country.
Is Immigration An Election Issue?
Yes : 37

No : 0

Not Sure : 0
Total Votes: 37
---
Together, we can keep the conversation alive. Click the 'Donate' button and be a vital part of our podcast's future. Thank you for being an essential member of our community!

Latest Podcasts

Newsletter
---