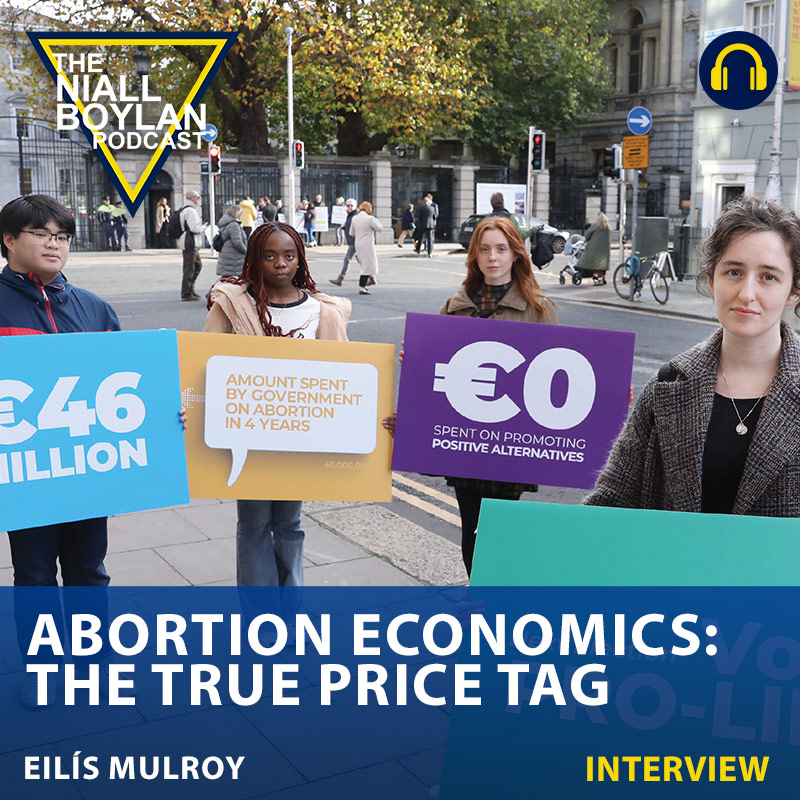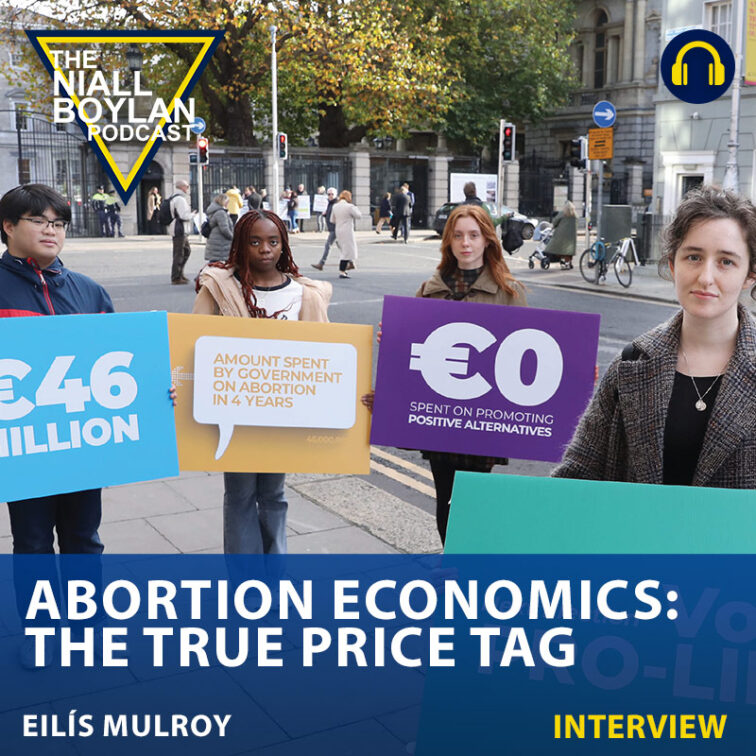 Abortion Economics The True Price Tag With Eilís Mulroy
play_circle_filled

Abortion Economics The True Price Tag With Eilís Mulroy
Niall Boylan
In this thought-provoking interview, Niall engages in a candid conversation with Eilís Mulroy, CEO of VIE CLG, a Pro-Life Human Rights Non-Profit, to delve into the economic costs of abortion in Ireland. Eilís provides valuable insights into the rise in women availing of abortions, shedding light on the multifaceted aspects that contribute to this trend.
The discussion navigates through the ethical, social, and economic implications of abortion, offering a nuanced perspective on the choices individuals face and the broader impact on society. Eilís Mulroy, with her extensive background in advocating for pro-life human rights, provides a comprehensive overview of the challenges and considerations surrounding abortion in Ireland.
Listeners can expect a deep exploration of the economic dimensions, questioning the true price tag associated with abortion. The conversation goes beyond statistics, aiming to foster understanding and empathy for the diverse perspectives surrounding this complex issue.
Whether you are well-versed in the topic or seeking to broaden your understanding, this interview provides a valuable opportunity to engage with the complexities of abortion economics in Ireland.
Are you Pro Life Or Pro Choice?
Pro Life : 39

Pro Choice : 2

Not Sure : 2
Total Votes: 43
---
Together, we can keep the conversation alive. Click the 'Donate' button and be a vital part of our podcast's future. Thank you for being an essential member of our community!

Latest Podcasts

Newsletter
---