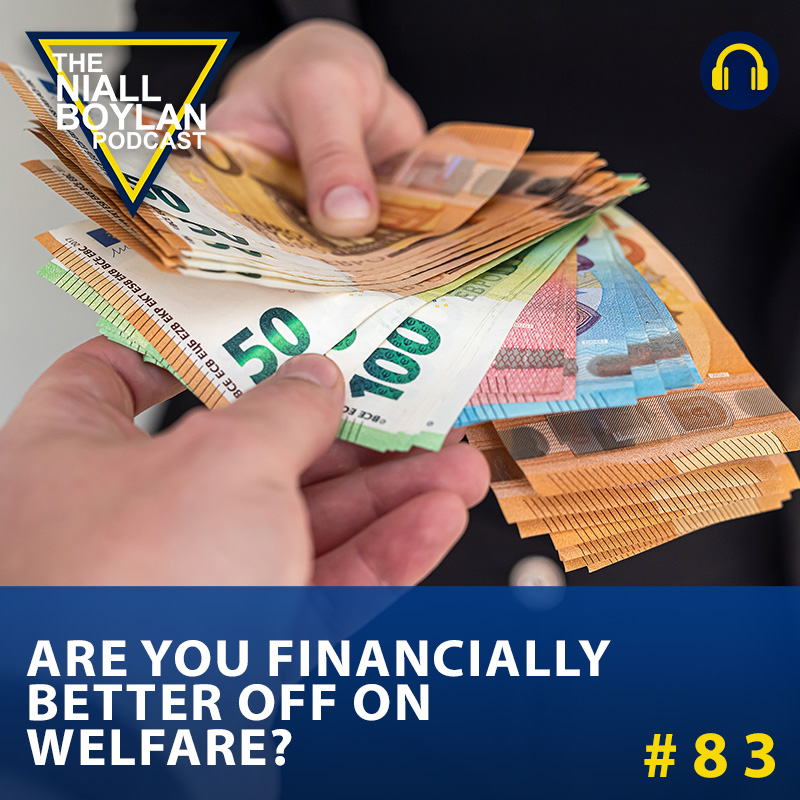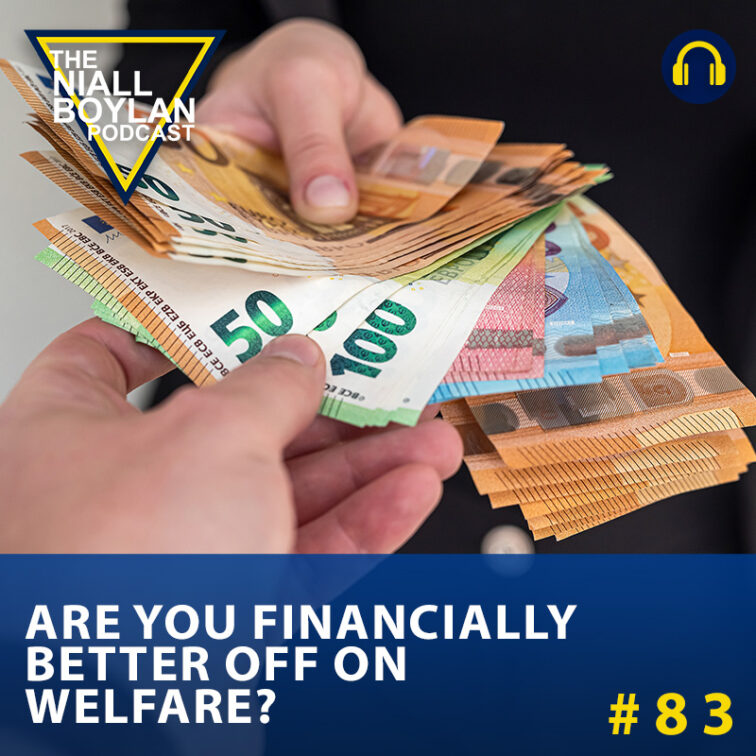 Are You Financially Better Off On Welfare Episode 83
play_circle_filled

Are You Financially Better Off On Welfare Episode 83
Niall Boylan
In this thought-provoking episode of The Niall Boylan Podcast, we tackle a pressing question: "Are you financially better off on social welfare?" This topic was sparked by a heartfelt email from a listener who shared their personal financial challenges as a middle-income earner.
The episode begins with an email from a concerned listener who highlights the struggles of middle-income earners, a group often overlooked in public discourse. The listener, a dedicated worker in the public sector, and their spouse both earn an annual income of just under 75,000 euros. They have two children and aspire to have more but find themselves financially trapped. High childcare costs, mortgage payments, and other expenses leave them with nothing at the end of each month. This financial strain has forced them to forgo vacations and even fear turning on the heat in their home.
What troubles the listener the most is the stark contrast between their situation and that of their wife's brother. He and his partner, with three children, have chosen not to work and rely on social welfare benefits, even though there are no evident health issues preventing them from working. They live in a council house in a nicer area, own a newer car, and even enjoyed a holiday in Tenerife. To add to the frustration, they receive free childcare while allegedly pursuing education and personal development.
Niall opens the lines to callers, igniting passionate debates. Some callers argue that social welfare programs are vital for providing a safety net to those facing genuine financial hardships. They emphasize that these programs offer essential support in terms of food, housing, and healthcare, serving as a crucial lifeline during tough times. For many, the benefits outweigh the struggles often faced by the middle class.
Conversely, other callers express concerns about the middle class's financial burdens. They highlight the challenges faced by hardworking individuals who pay taxes, contribute to society, and still grapple with high living costs, housing expenses, and the financial pressure of education. Some callers believe that social welfare programs can inadvertently create a disincentive for upward mobility and may seem unfair to the middle class.
As the conversation unfolds, Niall thoughtfully wraps up the episode, leaving you with much to ponder about the complex interplay between work, welfare, and financial stability. This episode promises diverse perspectives, personal stories, and a thought-provoking dialogue on a pressing issue that resonates with many.
Join Niall and his callers as they navigate the intricate landscape of financial challenges in the middle class, offering insights, experiences, and differing viewpoints.
Are You Financially Better Off On Welfare?
Yes : 4

No : 1

Not Sure : 1
Total Votes: 6
---
Together, we can keep the conversation alive. Click the 'Donate' button and be a vital part of our podcast's future. Thank you for being an essential member of our community!

Latest Podcasts

Newsletter
---