Italian Prime Minister Unveils Comprehensive Strategy to Tackle Illegal Immigration
---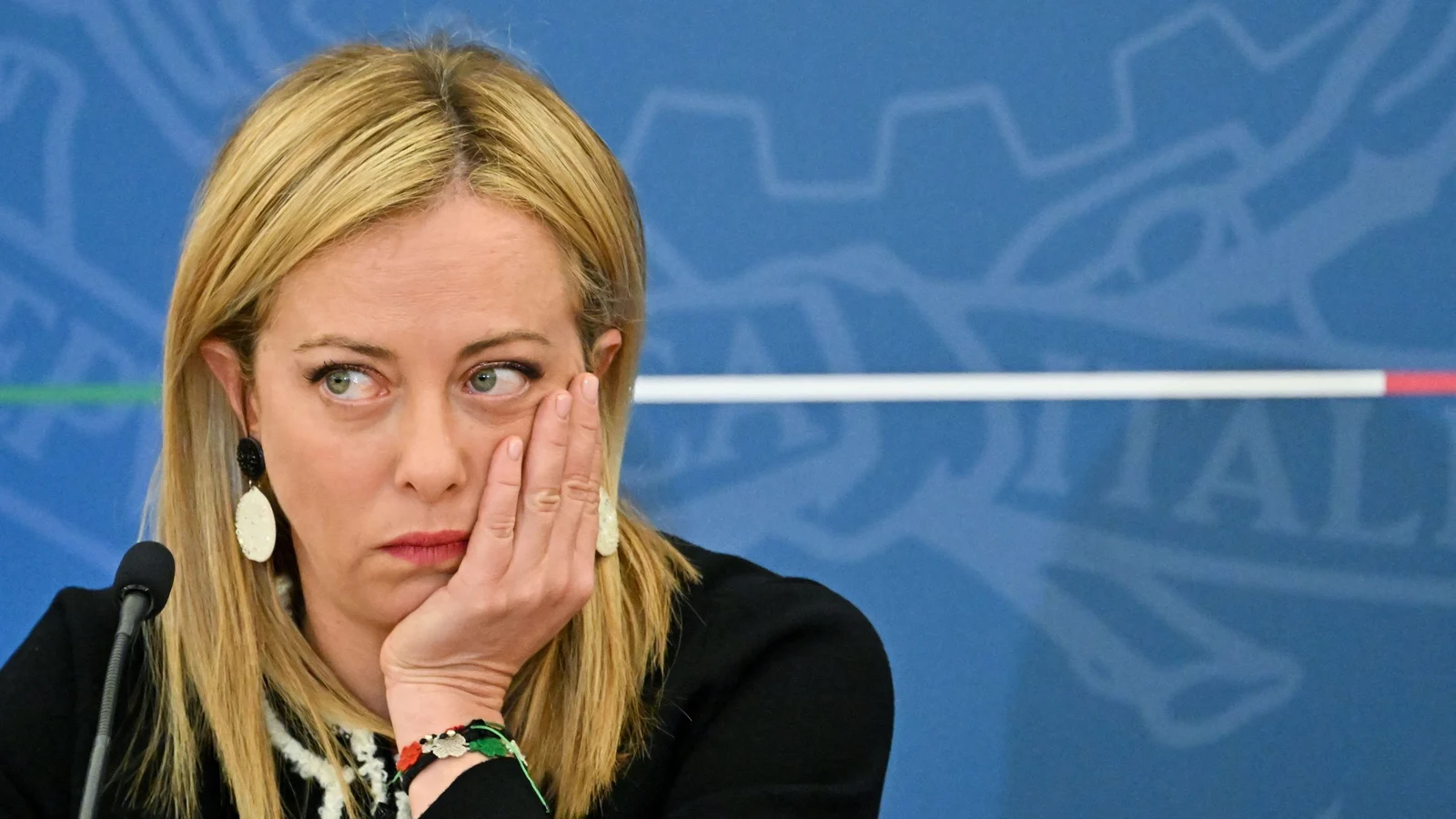 Italian Prime Minister Giorgia Meloni has introduced a comprehensive and long-term diplomatic and legal strategy, known as the Cutro decree, aimed at curbing illegal immigration, streamlining deportations, and ending Italy's status as the primary destination for global migration, according to the local daily Il Giornale, reporting on August 31st.
Meloni stated, "I have decided to fully implement the Cutro decree on deportations. While we will introduce new rules, I believe greater coordination is needed, both nationally and internationally."
The Cutro decree, named after a tragic maritime incident that claimed the lives of 89 refugees in February, was initially proposed by the government in March and subsequently ratified by both houses of Parliament.
This comprehensive package includes legislation that significantly increases penalties for human trafficking, with potential sentences of up to 30 years in prison. It also eliminates many legal incentives that encourage migrants to use illegal channels, including special asylum rights that were previously granted even to those who did not qualify under EU law. Those unable to demonstrate a legitimate right to stay will be required to return.
However, the Prime Minister cautioned that visible results will take time to materialize and urged patience from the public. She acknowledged the immense pressure the government faces and the demand from Italians for immediate solutions.
Meloni emphasized that this extensive effort will also involve substantial diplomatic endeavors. Her government is engaged in ongoing dialogues with select European partners, as well as countries of origin and transit, to expedite deportations.
Simultaneously, she confirmed the development of "additional regulatory measures to combat illegal migration and human trafficking" beyond those outlined in the initial Cutro decree. These measures aim to close any potential loopholes in the law.
After a summer marked by an unprecedented influx of arrivals, Meloni's conservative government is doubling down on addressing illegal migration. Her firm stance on this issue was a significant factor in her electoral victory last year.
However, less than a year into her term, Italy has faced alarming numbers of illegal arrivals. By early August 2023, over 100,000 migrants had entered Italy illegally, with last Saturday setting a new record as more than 3,000 migrants arrived within 24 hours.
This surge has strained asylum centers to their limits, stretched resources and personnel thin, and left Italian voters questioning the impact of electing Meloni and her Fratelli d'Italia party.
Meloni emphasized that resolving this crisis is not Italy's responsibility alone. She stated, "The change in approach is that today the EU is discussing how to combat illegal immigration on Mediterranean routes before addressing migrant distribution. In previous years, only the latter was discussed." She called on all parliamentary factions to join in the effort, stressing that "the problem transcends political affiliations."
Matteo Salvini, Deputy Prime Minister and leader of the second-largest conservative group, Lega, expressed his support for Meloni's plan, highlighting the need for a new security decree as early as September to prevent Italy from remaining a primary destination for migrants from distant regions.
---