Irish Government Raises Fuel Prices and Reverses VAT Cuts: Impact on Consumers and Inflation
---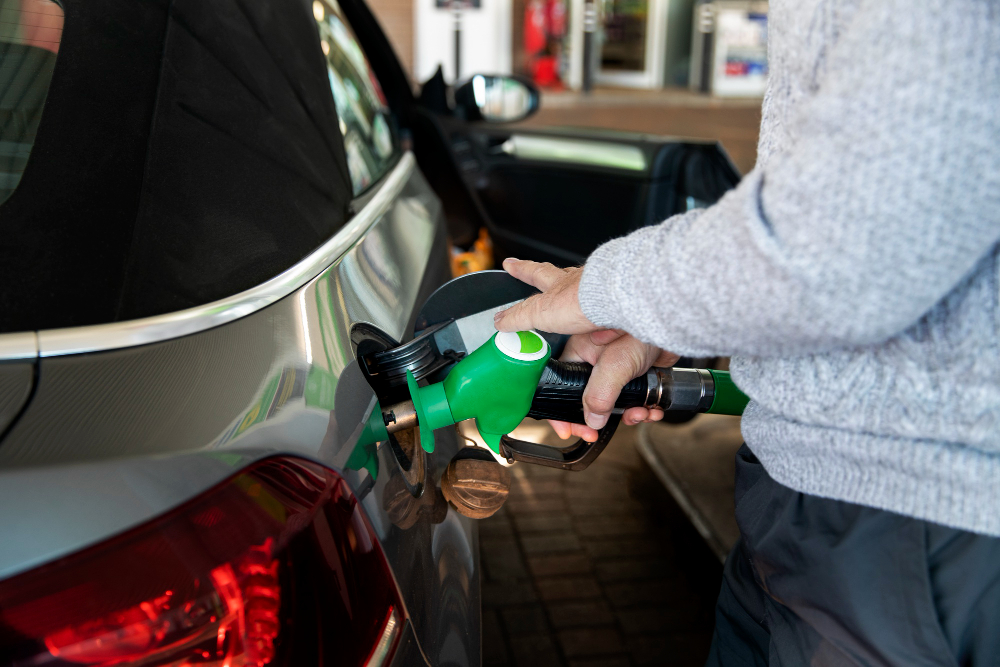 From today, Irish consumers will experience the ripple effect of government decisions as petrol, diesel, and a range of goods and services become more expensive. The government has chosen to increase excise duty and reverse VAT reductions, which has several implications for the average Irish citizen.
At the stroke of midnight, the previously reduced 9% VAT rate reverted to its higher rate of 13.5%. This shift directly translates into immediate price hikes for petrol and diesel, taking effect today.
The increase in fuel excise duty adds an extra 7 cents per liter for petrol and 5 cents for diesel, commencing from September 1st. This means that filling up a typical 55-liter family car with petrol will now cost an additional €3.85, while diesel car owners will see their expenses rise by €2.75.
Before these changes, the average price for petrol in Ireland was around €1.70 per liter, with diesel priced at approximately €1.66 per liter. As a result of the government's decision to reverse previous cuts intended to alleviate the cost of living, drivers will need to allocate more of their budget to fuel.
Motorists can anticipate another increase in fuel excise duty planned for October. On October 31st, the full excise duty rate will be gradually reinstated, adding an extra 8 cents to the cost of a liter of petrol and 6 cents to a liter of diesel.
Additionally, the October Budget will introduce a €7.50 increase in the Carbon tax, resulting in an additional 2 cent price increase for both petrol and diesel.
These changes are expected to have a cascading effect on various sectors, leading to price hikes across the board. Whether it's a cup of coffee, dining out, hotel stays, or haircuts, consumers can expect these services to become more expensive, even as the general inflation rate decreases.
Analysis from the comparison and switching website bonkers.ie suggests that, in the coming weeks, prices for petrol, diesel, streaming services like Netflix and Disney+, alcoholic beverages, and transportation services are all likely to rise, placing additional financial pressure on households across the country.
Gas and electricity prices are expected to remain near record highs, with only marginal price reductions anticipated in the near future.
The rising cost of groceries remains a significant concern for families. Recent data from the Central Statistics Office (CSO) reveals that food inflation continues to be a persistent issue, with prices having risen by 13.1% in the year leading up to April 2023.
The hospitality sector will also be affected, as the reduced 9% VAT rate for this sector is set to revert to its standard rate as of August 31st. This could lead to higher prices for items such as coffee, cinema tickets, hotel accommodations, and dining out, should businesses choose to pass on the VAT increase to their customers.
Alcohol prices are also expected to rise, with Diageo having already announced a four percent increase in the price of a pint, along with price hikes for brands like Carlsberg, following a 12% increase earlier in the year.
While inflation is expected to decline in the coming months, Irish consumers should not expect an immediate reduction in prices as they continue to grapple with the ongoing cost of living crisis. According to the Central Statistics Office, although the overall inflation rate dropped to 6.1% in June from 6.6% in May, prices still rose by 0.8% in a single month.
---