Giuliani's Not Guilty Plea in Georgia Election Racketeering Case: Legal and Political Ramification
---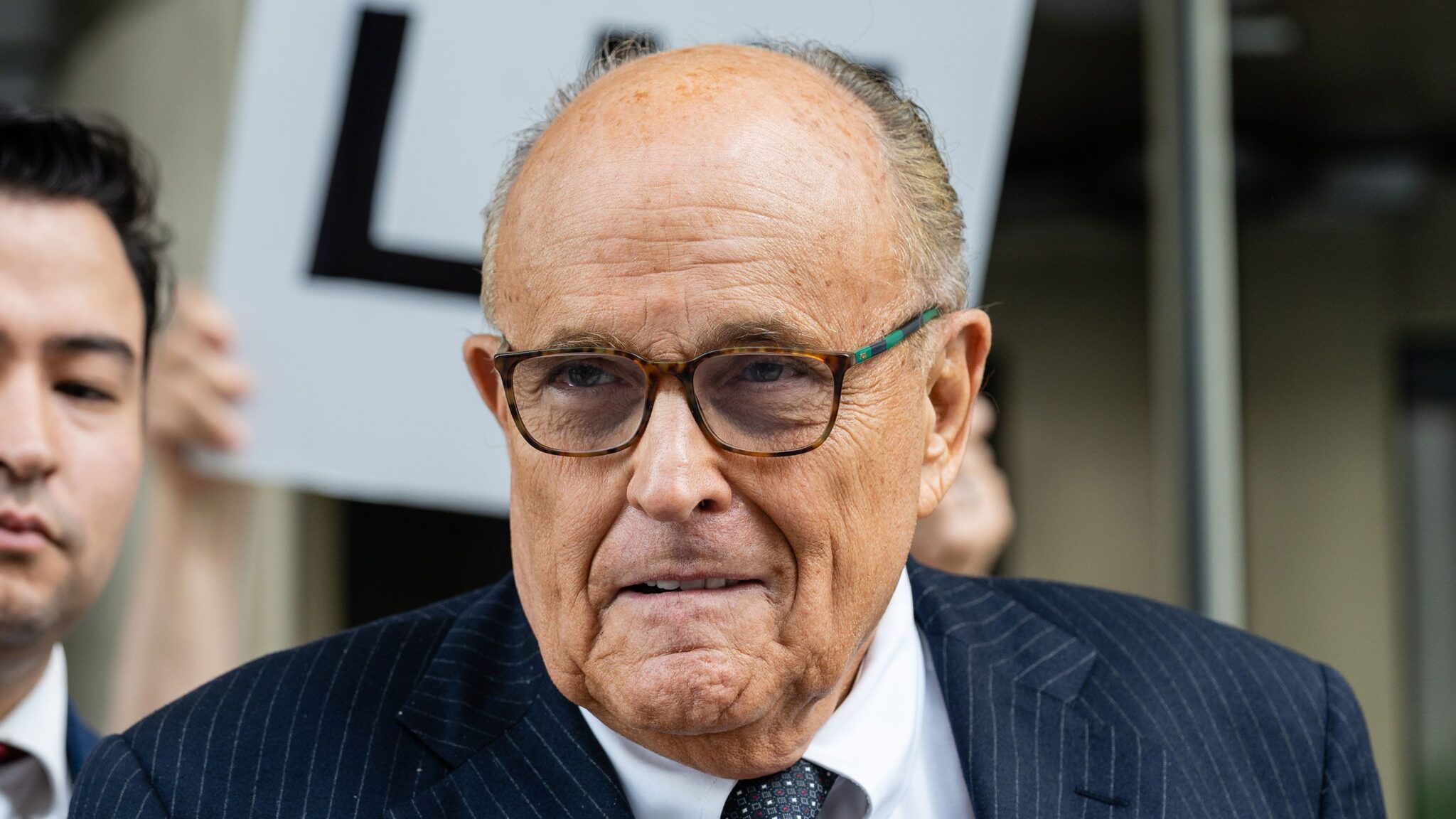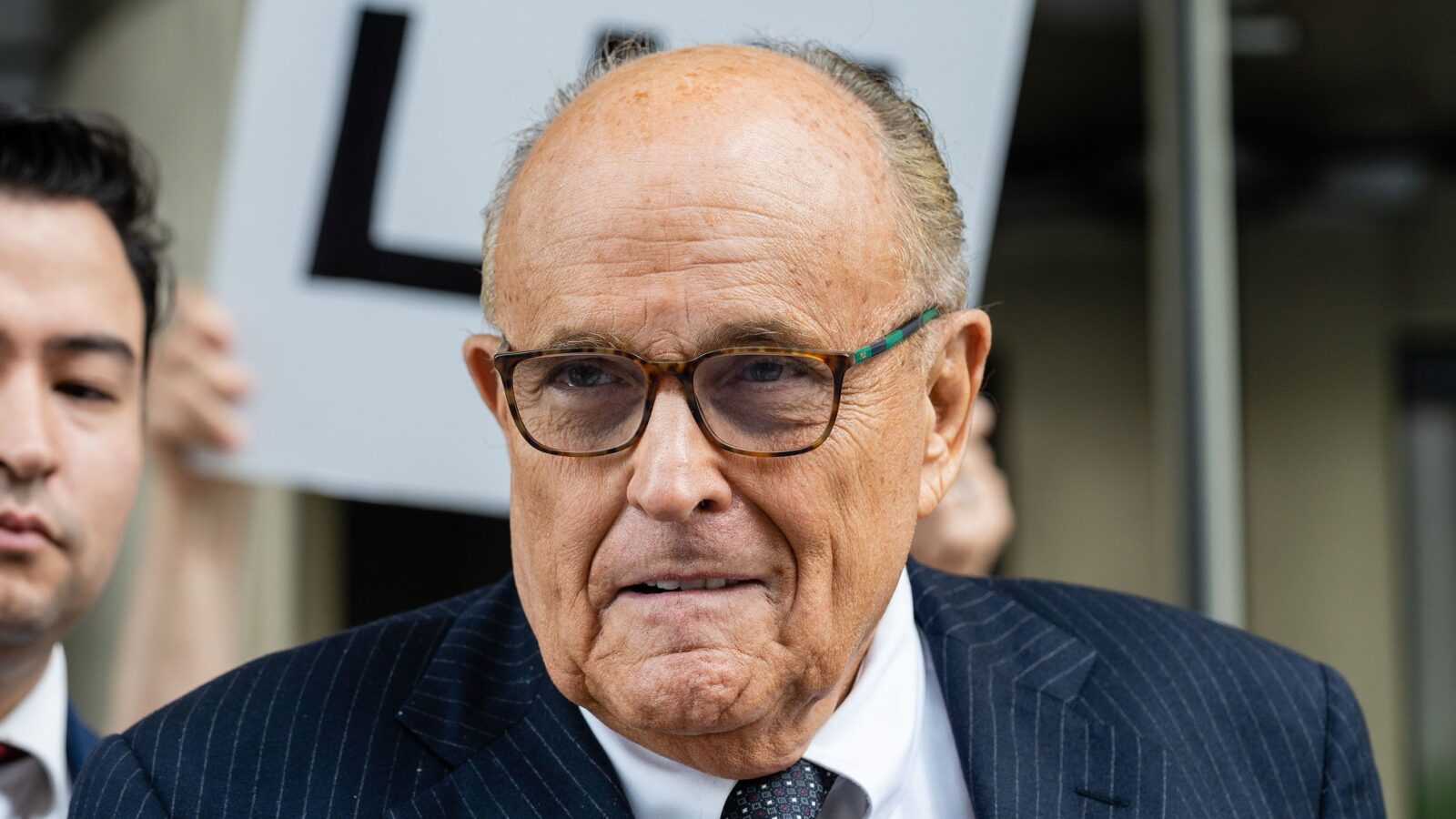 Rudy Giuliani, the former attorney for Donald Trump, entered a plea of not guilty on Friday in response to charges of election racketeering in Georgia. These charges allege that Giuliani, along with former President Donald Trump and others, attempted to unlawfully overturn the 2020 election results in the state of Georgia.
In his court filing, Giuliani not only declared his innocence but also decided to forego his right to appear at an arraignment scheduled for September 6th. This choice aligns him with Trump and at least 10 other individuals who have opted not to physically attend the courtroom proceedings in Atlanta, avoiding the media spotlight.
Both Trump and Giuliani are among the 19 individuals named in a substantial 41-count indictment outlining a wide-ranging conspiracy to undermine the will of Georgia's voters who had chosen Democratic nominee Joe Biden over the Republican incumbent.
These charges, coupled with other legal challenges, mark a stunning decline for Rudy Giuliani, once hailed as "America's Mayor" in the aftermath of the 9/11 terrorist attacks. He now faces 13 charges, including violating Georgia's anti-racketeering law, a federal version of which he frequently employed during his career as a prosecutor in the 1980s.
Fani Willis, the district attorney for Fulton County, expressed her intent to have all 19 defendants tried together, but legal disputes have already arisen since the indictment was filed on August 14th. Some defendants are seeking separate trials or joint trials with a smaller group, while others aim to move their cases to federal court. Certain individuals are requesting expedited trials under a Georgia court rule that would initiate proceedings by early November, while others are seeking deadline extensions.
Due to the complexity and extensive nature of the 98-page indictment, Giuliani has asked the judge for a minimum of 30 days, following the receipt of information about witnesses and evidence from the prosecution, to file motions. Ordinarily, pretrial motions are to be submitted within 10 days after the arraignment.
On the same day, Georgia Governor Brian Kemp appointed a three-person panel to consider whether Shawn Still should be suspended from his state senate position during his ongoing prosecution. According to Georgia law, Kemp is required to establish such a panel within 14 days of receiving a copy of the indictment. This panel, in turn, has 14 days to provide a written recommendation to Kemp. The panel includes Chris Carr, the attorney general, as mandated by the law, along with Republican State Senate Majority Leader Steve Gooch and Republican State House Majority Leader Chuck Efstration.
Shawn Still, a swimming pool contractor and former finance chair of the Georgia Republican party, was one of 16 Georgia Republicans who falsely certified that Trump had won the state and declared themselves the "duly elected and qualified" electors. Still is one of only three members of that group who face indictment. He was elected to the Georgia state senate in November 2022, representing a district in the northern suburbs of Atlanta. The panel's decision regarding his suspension is uncertain, as the state's constitution specifies that officials should be suspended when a felony indictment "relates to the performance or activities of the office." The three-person commission may hold a hearing for Still, including legal representation.
---